Welcome
Since 1997, A Shade of Perfection has been offering quality window treatments from South Georgia to North Florida, including areas in Georgia such as Valdosta, Thomasville, Moultrie, Hahira, Nashville, Lakeland, Quitman, Adel, and in Florida, such as Pinetta, Madison, Jasper, and Live Oak.
We offer popular window fashions such as:
We have a wide variety of other window covering products available, as well.

Free Window Treatment Consultation
Make an appointment today for a free, in-home window treatments consultation that you desire.
Featured Product
SunQuest LX500 Wood Shutters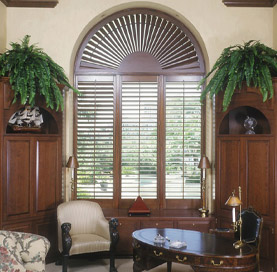 SunQuest LX500 wood shutters are handcrafted using only the finest selection of hardwood maple, red oak, cherry, white oak, walnut, alder and mahogany. All woods are premium furniture quality and offer strength and durability. The LX500 is available in a wide assortment of custom specialty shapes and can be matched to almost any color for a custom designer look.